Brendan Sullivan
CEO and Founder
Brendan has been involved in the development, engineering, manufacture, sales, marketing and consulting of backup and archive solutions since 1985 after graduating as an Electronics & Telecommunications Engineer from Kingston Upon Thames, England. He gained his MBA from Durham University, England. He presided over the business operations of Anacomp Magnetics in EMEAI (Europe, Middle East, Africa and India) until 1999 where he emigrated to the USA upon the formation of eMag Solutions which he led as President & CEO from 2002 until 2011 building its operations through organic technology growth and acquisitions. He then worked as a Legacy Data Remediation consultant for AlixPartners LLP out of New York until the formation of SullivanStrickler LLC in April 2013. In the spare time he doesn't have he enjoys family, travel and riding his bicycle.
Shawn Strickler
CTO and Co-Founder
Shawn holds a MSc degree in Technology Commercialization, a BBA in International Business and a BA in German all from the University of Texas in Austin. His background in software development let him into technical consultative roles for Anderson Consulting (presently known as Accenture) and Oracle Corporation. More recently he worked in senior business development capacities for eMag Solutions and Recommind (now OpenText). Shawn has worked in many industry shaping matters relating to eDiscovery and has amassed very strong expertise across a broad range of backup and archive technologies. He has provided declarations, affidavits and expert opinion on issues surrounding data recovery, restoration, and the accessibility of data on storage media and email platforms. At SullivanStrickler he is responsible for the creation of innovative methodologies from core software engineering competencies that help the company shape better ways for the industry in terms of providing access to legacy data.
Paul Maggio
Chief Operations Officer
Paul graduated at the US Air Force Academy with a BS in Operations Research. He worked as an Officer leading teams at US Space Command and NORAD / Cheyenne Mountain and has since added more than 25 years in various Information Technology fields and most specifically in the area of eDiscovery and Computer Forensics since 2001. He was part of the discovery team that worked on the UBS Warburg vs. Zubulake landmark case. He has since worked on some of the largest and most sensitive government agency based discoveries and data consolidations. Paul has extensive knowledge of ESI workflows and processes with hands on knowledge of all the main platforms used by the largest Law Firms.
Greg Freemyer
Director of Forensics and Disputes
Greg graduated from the Georgia Institute of Technology with a BSc in Physics. He holds many certifications supporting his extensive experience as a Computer Forensics examiner and analyst, in addition to OS level certifications with HP as a master of SAN architecture, Microsoft Certified Professional and Red Hat Certified Engineer plus many more. A tried, trusted and well used expert witness Greg started out his technology career as a computer programmer developing custom flight simulation applications for Delta Airlines, and later as an early member of a cyber-security team for the Ford Motor Company. Greg was the co-founder of The Norcross Group and has performed computer forensics and network forensics services since 1993. He joined the SullivanStrickler team in 2017 to head up and grow its computer forensics and disputes practice.
Carrie Parrish
Controller
Carrie graduated with a BSc in Accounting from the University of Nebraska. She has a wide experience in all aspects of business accounting and filings. Prior to joining SullivanStrickler She has worked in many industry verticals including banking, transportation, energy and health. Carrie is a big outdoors person who enjoys hiking, traveling and most sports with her husband and four children.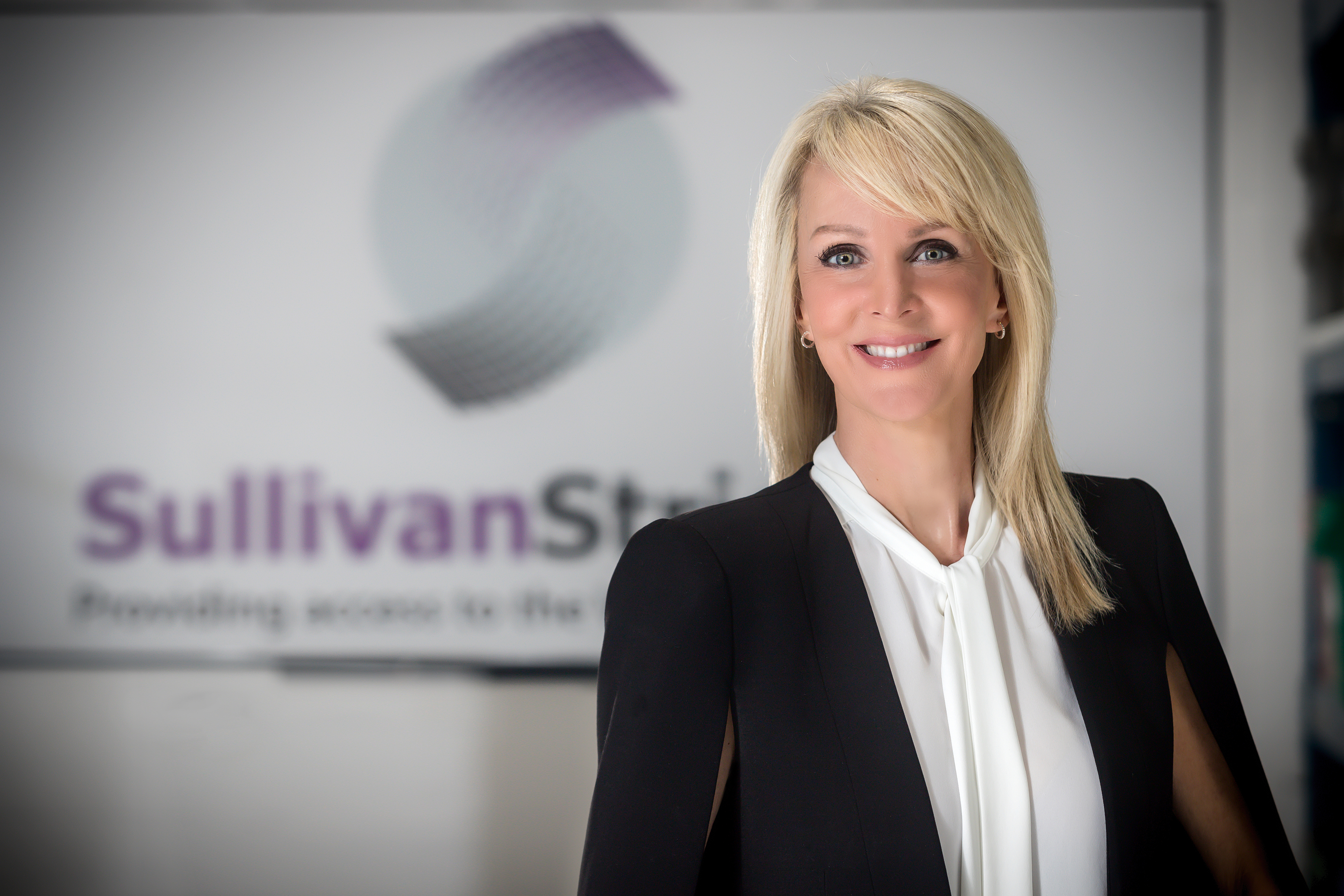 Jennifer Jackson
VP of Global Accounts
Jennifer has worked in the legal services market for 20 years, mostly in business development and consulting capacities. After graduating from Samford University She then immediately worked in a variety of roles for IKON Document Services followed by Ricoh USA. Jennifer is well respected and has a high energy, committed solving data problems and serving the legal industry. She has also spent much of her time in volunteer type work and mentoring startup's. Most notably She serves on the board of the AVLF (Atlanta Volunteer Lawyers Foundation) and helps women owned startups emerge and develop in Africa. More recently Jennifer formed and grew a woman owned legal services company before being attracted to SullivanStrickler to spearhead its corporate client legacy data program.
Karen Wilson
Director of Physical Data Security
A yellow belt certified six-sigma professional, Karen manages the movements of assets, data and media throughout our locations and to and from our clients. She came to SullivanStrickler after almost thirty years in operational management at Iron Mountain & Recall. She specifically presides over the physical security features and functions at our HAV (High Availability Vault) and led the initiative at SullivanStrickler for ISO27001 certification. She enjoys spending time with her family, and has a strong fitness regime.
Bret Sanders
Software Engineering Supervisor
Bret holds a BS degree from Texas State University. For over ten years he led a team of engineers providing reactive code development solutions for RenewData. He specialized primarily in non-native solutions from backup tape technologies using C++, but also applied knowledge of C#, Java, PHP, Perl, Ruby and Oracle. At SullivanStrickler Bret leads a team of developers creating handlers primarily for implementation within TRACS again in C++. Bret enjoys motorcycling, travel and making/fixing stuff.
Michael Cotgrove
Head Architect, Software Engineering
Michael holds a BSc degree in Electronic Engineering from Southampton University, England. He has spent almost 40 years in software development focusing heavily on data recovery and migration of data. Arguably one of the pioneers in the creation and development on non-native file restoration techniques. His code has been used to restore data from disparate backup environments since the early 1990's. Michael formed InterMedia Graphic Systems as a company capable of restoring data from over 2000 different floppy disk formats and 50 backup tape formats. At SullivanStrickler Michael has been the Chief Architect of TRACS, the core technology used for acquisition of data from a myriad of backup environments. In his spare time he is an English church bell ringer & flautist.
Jim Nelson
Senior Systems Engineer
Jim graduated from the United States Air Force as a Computer Communications Technician. He has worked in detailed IT technical roles since 2004 specializing in backup infrastructures. His particular expertise is in Sun Solaris and all other flavors of UNIX, relating to backup applications. When SullivanStrickler needs a new system of any variety or vintage Jim is the architect that heads up the building of it. He served in the USAF in technical projects at the US Space Command and NORAD / Cheyenne Mountain. He has since worked onsite at various sensitive government agency locations on backup consolidation projects. At SullivanStrickler he runs a small team of native backup environment IT architects and network engineers.
Deany Dziire
Project Manager, Atlanta
Deany earned a degree in business and marketing from Damelin Business School in South Africa. A seasoned eDiscovery professional with 15 years experience. He has amassed hands on skills in forensic collections & analytics, early case platforms LEAR, NUIX, IPRO and has experience with EMC Discovery and Relativity. As a Project Manager he has worked on some massive projects across all phases of the EDRM, working directly with attorneys, clients and in house engineers. Prior to joining SullivanStrickler Deany worked in a similar capacity at Epic Global. Deany enjoys live music and new technologies.
Kyra Saffran
Data Analyst, Tel Aviv
Kyra holds a Bachelors degree from Georgia State University and a Masters degree from Johns Hopkins University. Prior to SullivanStrickler she worked at the District of Columbia Government as a program specialist in the digitization and preservation of museum art for cataloging purposes. At SullivanStrickler She manages the New York data restoration Lab and performs Project Management for clients in the North East. She is an active member of ARMA and WiE (Women in eDiscovery) NY chapters. A keen Art Historian who enjoys travel, running and kickboxing.
Our Team

Our diverse team brings a wealth of experience from both the legal and technology industries. Our passion for what we do resonates with the people we work with and the clients we serve. Meet some our team who assist in managing our organization.